Welcome to the Forum Newsletter.  We are glad that you are visiting our website and would love to have you visit our seaside resort in person.  Please enter your name in our guest book at the bottom of this page.  The purpose of this Newsletter is to better acquaint our guests with the many amenities that we offer.  

The Forum has two pools, a game room, and one free parking spot per room.  If you need help with your luggage, let us know and we will have someone give you a hand.  Please recycle.  All of our rooms have hair dryers, safes, ironing boards, and irons.  There are also small refrigerators and microwave ovens in all of our rooms. Extra cars are $20.00 per night at manager's discretion.  Off street parking and overnight lots are close by.

We do offer two beach tags per room if you are staying with us three nights or more. Children under 12 do not need them.  A credit card is required to insure $25.00 per tag.  Please keep your beach tags in a safe place.  A rough surf may tear them off too.

Check-in is at 2:00 PM and check-out is at 11:00 AM for rooms and 11:00 AM for the suites and apartments.  If you arrive early, there are shower and changing rooms for your use.  If you bring bicycles, don't plan on keeping them in your room or in our hallways.  There is a bikerack by the showers.  Coin operated laundry available on site. The Forum is the only resort in Ocean City with a game room!

Our Game Room...

There are golf courses on the island and off the island.  Go to our links page to book tee off times.  Tennis courts are close by and require reservations and a small fee.  Jet ski rentals and parasailing are also fun things to do while visiting. Charter fishing and boat rentals are also available.  Bike rentals across the street, and the Music Pier is just one block away.  Click on the handicapped icon below to get information regarding the city's sand and surf buggy program. 

There are many events going on during the summer.  Link to our chamber of commerce page and other links to see what's going on.

Please call early for July and August as we tend to book up fast.  Our number is 609-399-8700.

Feel free to sign, or leave a comment in our guestbook.  Please call us with your questions.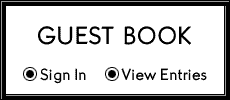 Click on the icon below for our smoking policy...

Click on the icon below for handicapped beach access...

Click on the icon below to make online reservations...